US Community & Influencer Lead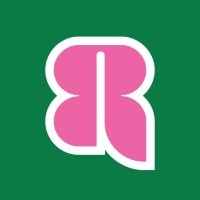 By Rotation
Marketing & Communications, Sales & Business Development · Full-time
New York, NY, USA
Posted on Monday, April 10, 2023
Salary:
Competitive
About the role:
We are currently looking for an enthusiastic hard-working self-starter to lead our US community. This role would be ideal for someone who is extremely organised, commercially-minded and a creative thinker. A minimum of 3 years worth of full-time work experience is necessary with a proven track record in community building, partnerships, and project management.
Reporting directly to the CEO and COO, essential responsibilities include but are not limited to:
Managing all aspects of community sourcing and influencer/talent relationships for By Rotation; You will be responsible for researching and vetting potential influencer partners, communicating contracts and expectations for renting, listing, lending, and creating content with us!
Operating as the face of the Influencer and community at By Rotation in our US market
Act as Subject Matter Expert in all things Influencer and Creator when it comes to our Commercial, Product and Operational Teams
Creating a pipeline of potential lenders (brands, VIPs, community) and delivering on supply targets
Monitoring and measuring the performance of partnerships and community-building efforts
Planning, executing and evaluating VIP and community events and activations
Developing relationships with key industry bodies and organisations
What you'll bring to the community:
3+ years of relevant experience in influencer marketing, community management and social media; Preference will be given to candidates with experience at a fashion or lifestyle brand as well as experience in leveraging community to drive growth
Strong planning and organizational skills with a sense of priority and attention to details
Excellent time management skills and the ability to adapt well to change and multi-task
Attention to detail: style, copy & messaging
Strong interpersonal skills and the ability to interact effectively with diverse personalities
Hard-working, self-motivated and passionate about fashion rental and sustainability
Capable of reporting on key metrics and making recommendations for where to lean in vs. pivot on the strategy
Note: This is predominantly an in-office position based in downtown NYC. We're a small (and fun!) US team who do our best work when we're bouncing ideas off of each other so we're looking for someone who is excited to be in office when they're not out meeting the amazing members of our BR community!
Application Process:
Please email hello@byrotation.com with your CV and a short paragraph to explain your motivation for this role.
By Rotation is an equal opportunity employer.